Downtown Eastside Speaks Up!

a participatory action research project by Let's Speak Up! (2022)

publication & information design by Brittany Garuk




Let's Speak Up! (LSU!) is a participant-led initiative that involves learning together about issues that affect our community, and working alongside others to advocate for change. The group is focused on accessible civic engagement, and is guided by the interests and focus of DTES community members.

Downtown Eastside Speaks Up! is a publication made by LSU! to (1) share findings from their research on the challenges that the DTES community is facing and (2) explore grassroots social change.




header photo credit:
Marvin Joseph Delorme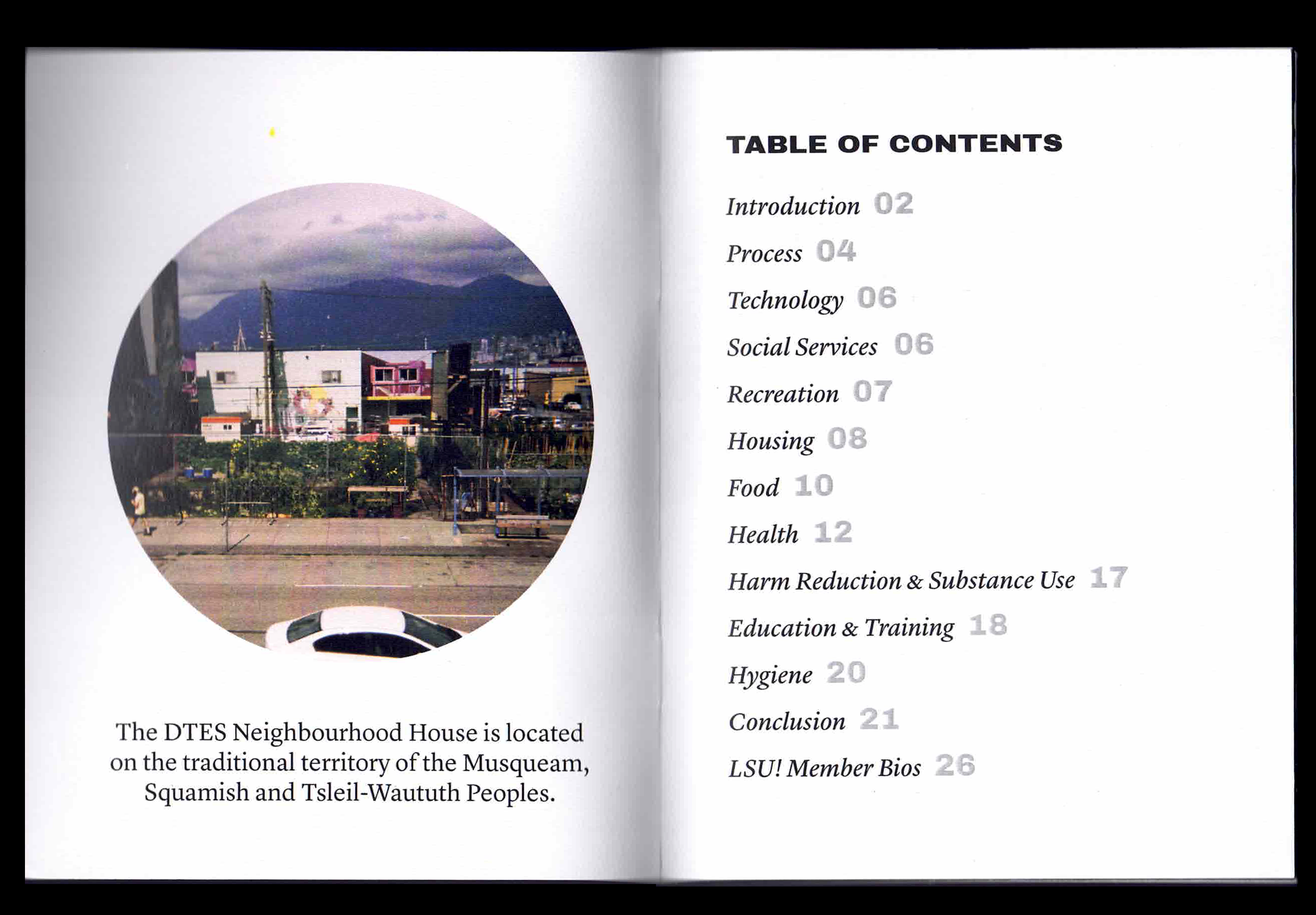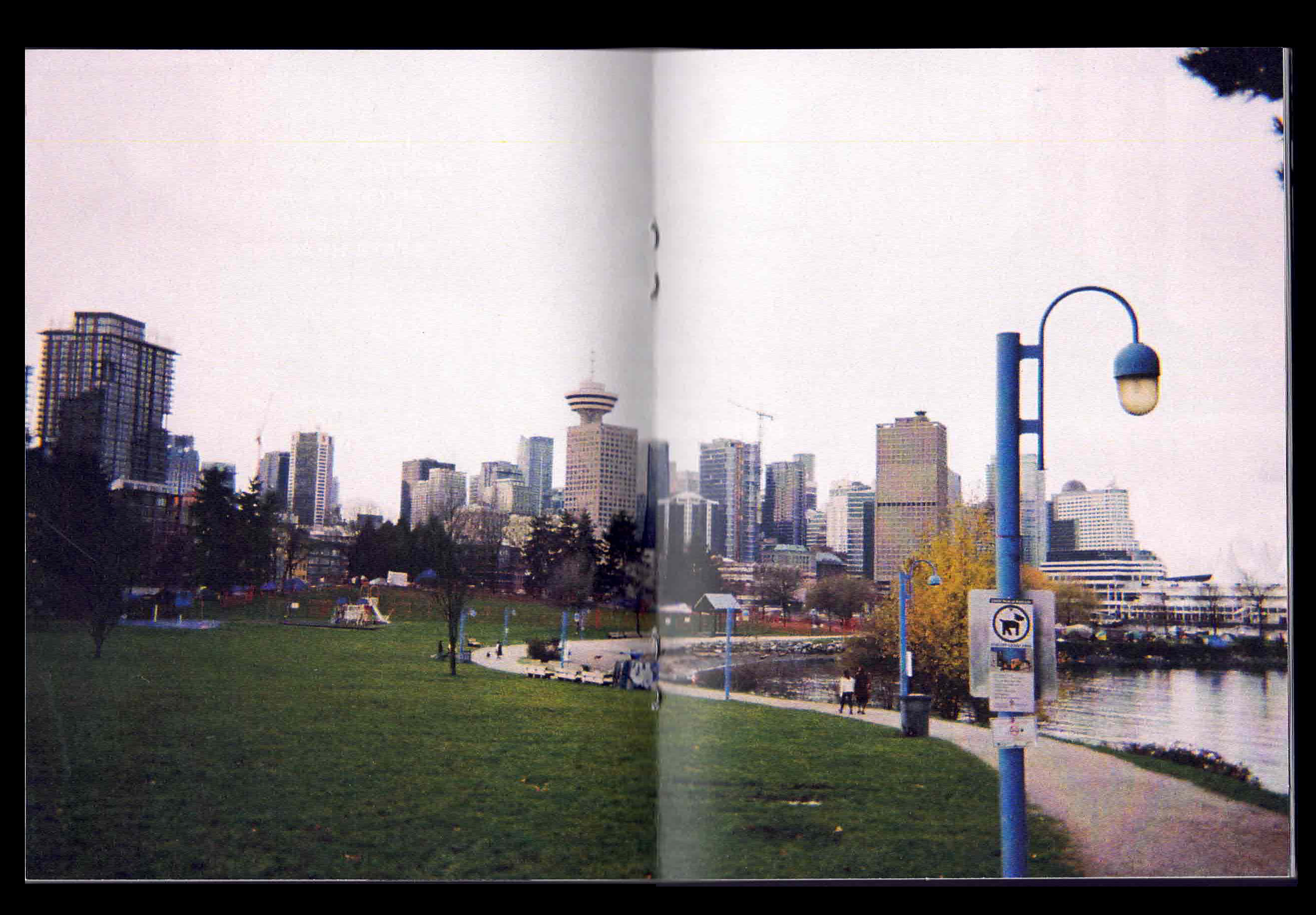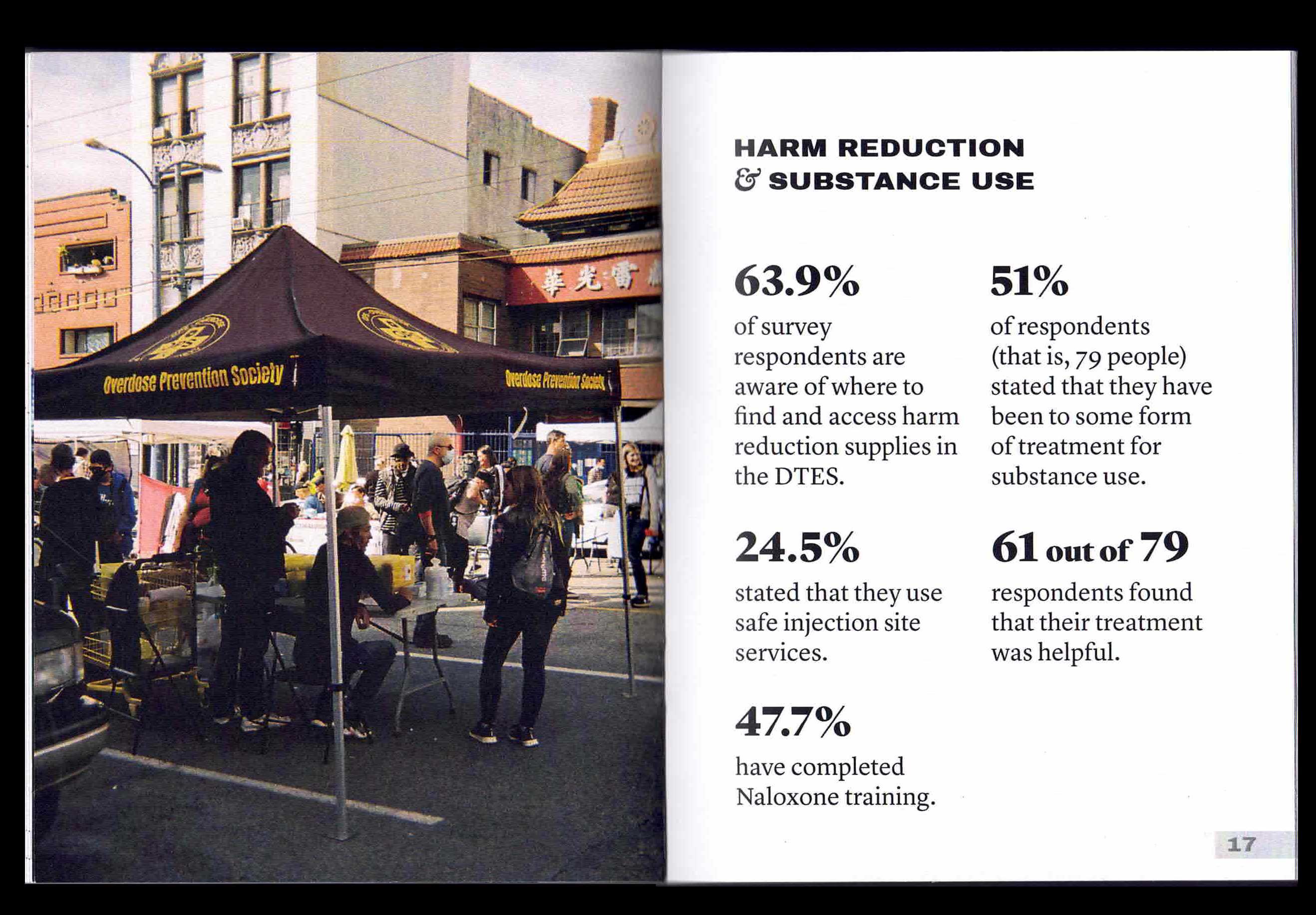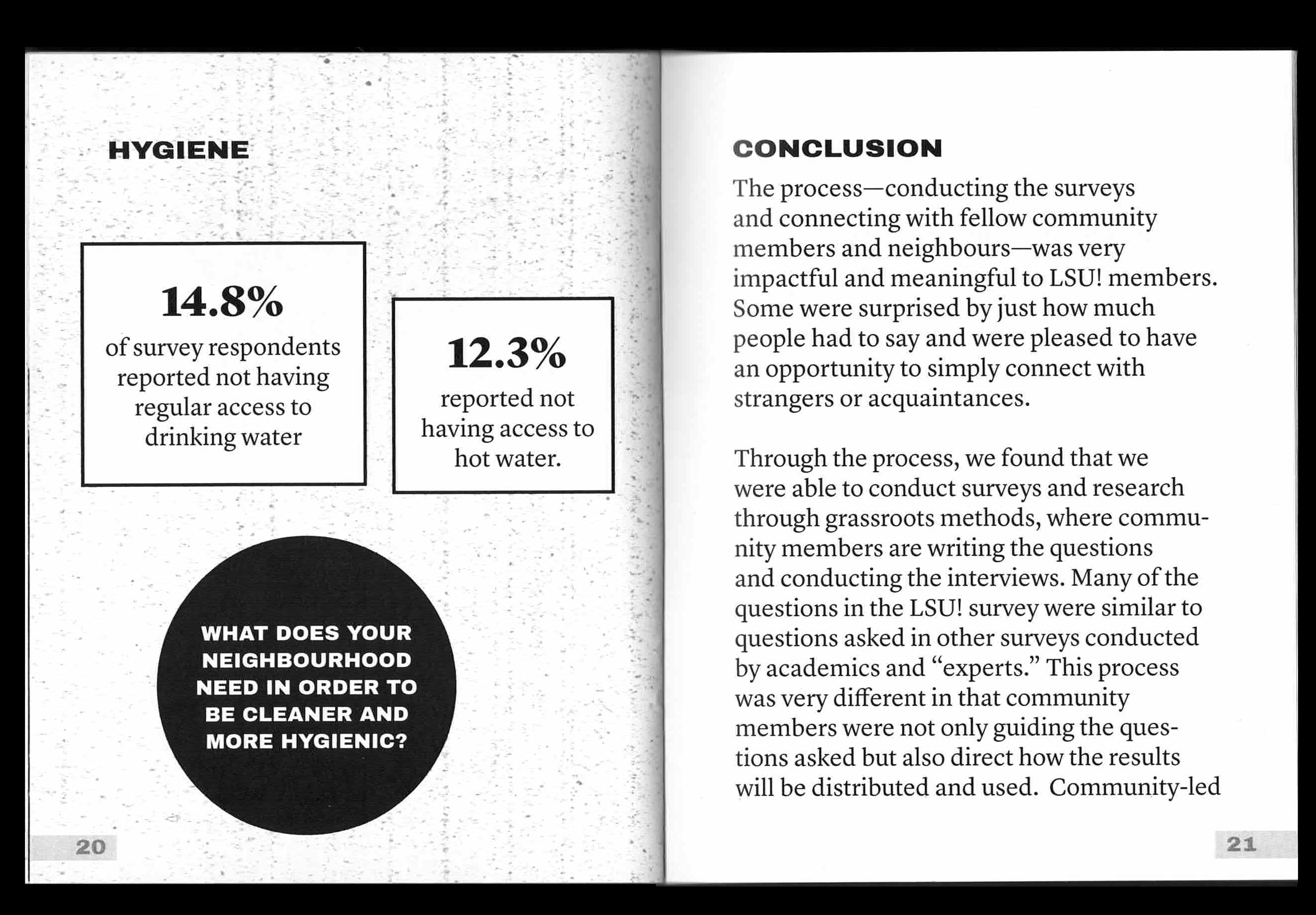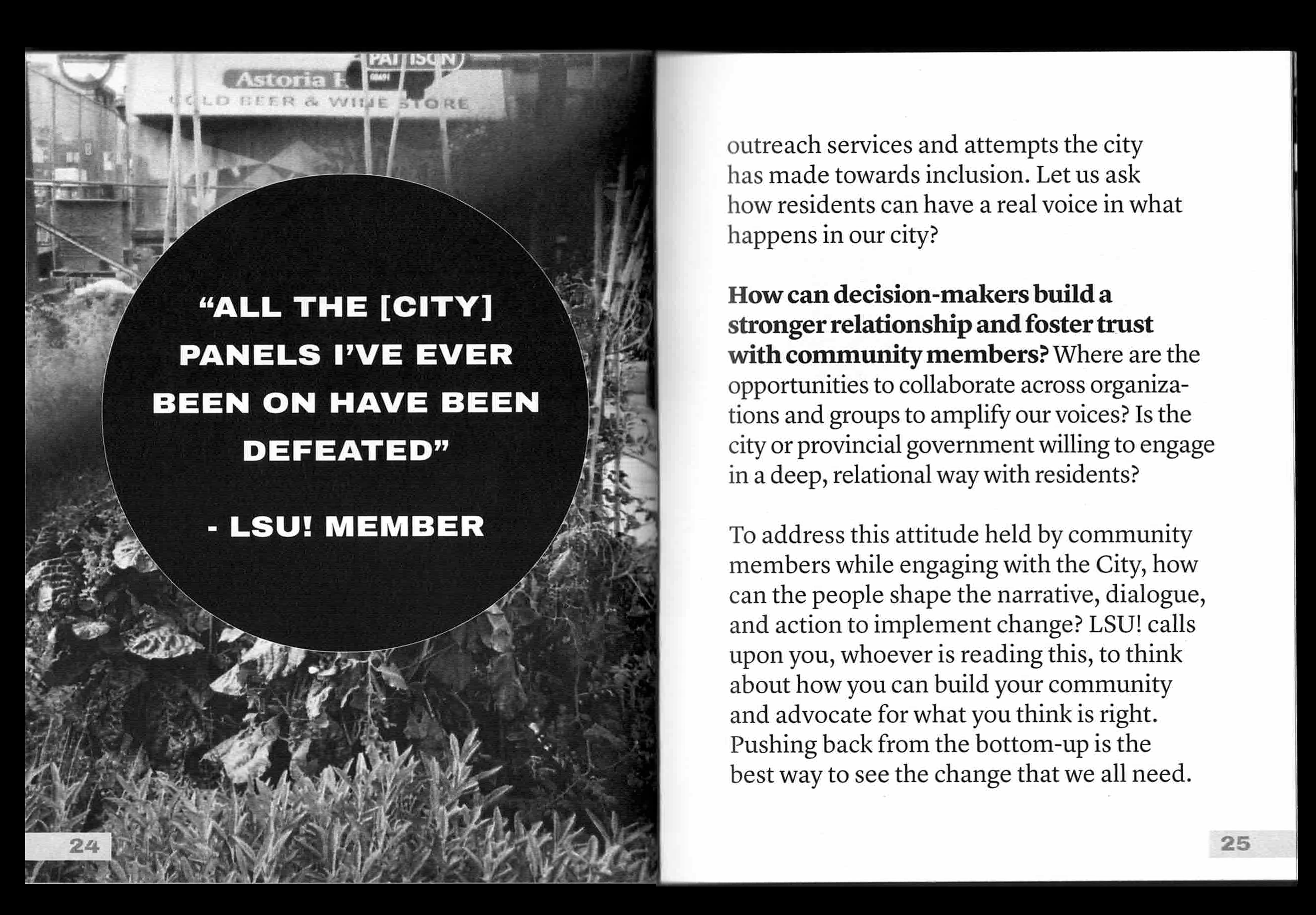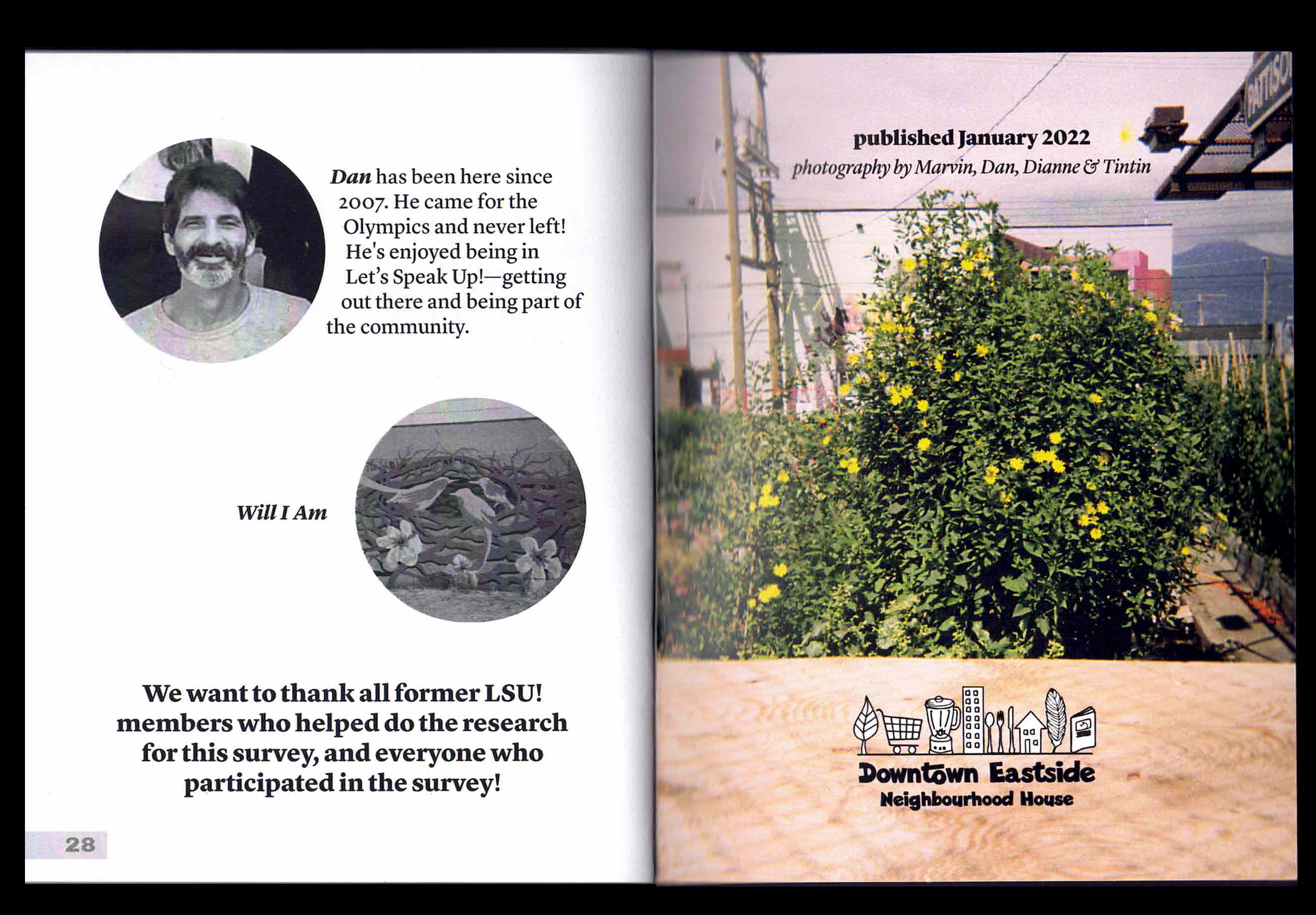 4.25 x 5.5 inches, 28 pages


Type families used: Lyon Display, Lyon Text, and Archivo Black
When research is done in this neighbourhood, researchers rarely ever come back to share their findings with the people who they've surveyed. A key part of this project is that the survey was written & facilitated by community members, and this publication was made for the community. Amongst the statistics are quotes from community members who were surveyed, along with prompts written by LSU! members inviting the reader to reflect on what they want. The goal of the prompts is to encourage & empower readers to work with their neighbours to demand the changes they want to see happen.


Design Choices:

LSU! explored many different layouts and forms that the publication could take. Working with a small budget and keeping accessibility in mind, we ended up with a small booklet that is easy to distribute, bold, engaging, and honours both the beauty in this community as well as the challenges that residents are consistently burdened with.